Pokemon GO Is Dead, Really?
I believe this is not the first time you came across such headline telling you how much active players Niantic had lost since its launch and whether Pokemon GO is a fad.
Here are some examples: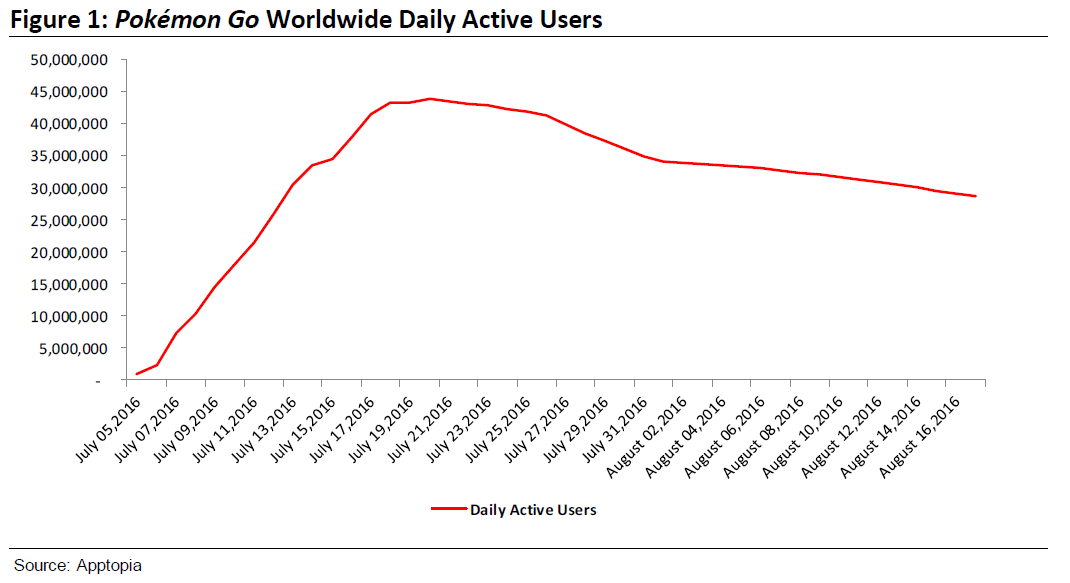 Chart showing Pokemon GO had lost 10 million daily active users since its peak.
Article from dailymail.co.uk writing about 10 million players have ABANDONED the game.
From TheVerge, a similar article same as dailymail on players have lost interest in the game.
From Techtimes on daily active users decline.
From mediabuzz, same thing.
From refinery29, suggesting a GOOD BYE to Pokemon GO.
And more in social media with players voicing a much harsher tone that Pokemon GO is dead.
So is Pokemon GO really a fad as what most people think and have majority of the players really abandoned the game? Or perhaps sites are simply regurgitating sensational articles to get your view counts?
Before we are able to answer this question, let's look at some numbers.
PokemonGoSG
First off, we will begin by looking at the community site as the growth of memberships and engagement is a good indication of the game popularity. Right before the release of Pokemon GO in Singapore, our largest Facebook group (PokemonGoSG) has about 20,000+ members. A week after its release, the memberships doubled to 40,000 in the following 7 days.
Today, 7 weeks had passed since its Singapore's release. PokemonGoSG has a strength of 70,000+ group members making it the largest or easily one of the largest Singapore Facebook groups. With the number averaged out to 10,000 new members per week!
In term of group's activeness, we don't see strong sign of dying as players' posts of their awesome catch were frequently showed up on our newsfeeds whenever we checked in. Just head over to the group and you will find out that each posting has about 1 – 3 minutes interval which suggests high level of engagement.
In our own experience, as we often shared our blog posts and forums' thread on the group. There are no strong evidences suggesting the Pokemon GO is dead based on the number we see:
A post on nest spawn list in early Sep, it shows close to 30,000 people reached.
Similar post shared on the group with 27,000 people reached in mid-Sep.
Just last week, a nest migration occurred and our newly curated post shows 47,626 people reached with 464 shares! Beside the nest's post, we have other posts shared on the group as well. In which we do not see any evidence of declining reached even though the game has started to get repetitive after a while of playing.
Furthermore, we often see pictures and videos of crazy crowd roaming in popular areas like Woodland Waterfront, MBS and CV for rare Pokemon which further suggests that active players remain strong in Singapore.
How About Global Audience?
In Reddit, /r/pokemongo is the biggest and most visited subreddit in the world! In just 1 week after its release, the subreddit surpassed /r/all and /r/AskReddit:
/r/all – 62M views, 1.6M users
/r/AskReddit – 37M views, 4.4M users
/r/pokemongo – 92M views, 8M unique users
Beside the staggering growth, what is surprising is the number of new Reddit users Pokemon GO has bought in. According to Reddit official blog, 4 million new Reddit accounts was created because of the game.
Head over to /r/pokemongo and you will see it is highly active.
As for popular Youtube channel TrainerTips. His subscribers has grown to over half a million in just two short months since its release. Currently, getting average view of 200,000 to 300,000 per video:
Again, looking at the number of comments he got for each of his videos suggests that the interest level of the game remains high.
So Is POKÉMON GO A Fad OR Dead?
I doubt so.
If a fad means the game will die off shortly after its release, then it is clear that Pokemon GO is not a fad and certainly not dead. The decline of daily active users painted on chart is simply a natural progression of the game phenomenal growth fueled by an unprecedented excitement caused by the newness of argumented reality gaming experience and powerful Pokemon brand.
As shows above, it has proven itself to have strong staying power, and majority of the players have not abandoned the game. At least at the time of writing.
With that I will end it with a statement from newzoo, a gaming research firm:
IS POKÉMON GO A HYPE?

It is and is not. If sudden mass appeal characterizes a hype, Pokémon GO fits this definition more than anything else. When almost one in four smartphone or tablet users in the world downloads and plays a game, it's definitely a mass phenomenon, one that's disrupted public life at many locations across the globe.

If a hype means that the popularity is short-lived, Pokémon GO is not a hype. Revenue levels have dropped from a peak of $16 million per day in the beginning to a steady $2 million (excluding the 30% fee for app stores) over the past weeks. There are still approximately 700,000 new downloads every single day. Moreover, Pokémon GO is yet to officially launch in South Korea and China. Last week, a Pokémon-GO-type game, City Monsters Go, was launched by publisher Lequsy in China and received rave reviews.

Newzoo CEO Peter Warman comments: "Pokémon GO has opened our eyes in many ways. It has refreshed the top grossing mobile game ranking that has been dominated by a small number of publishers and games for a long time. It has proven beyond a doubt that AR can be applied in ways that appeal to a mass audience. Equally important from a business perspective, it has given Niantic investor Google enormous insight and data that it can incorporate into its location-based advertising and services strategy. The fact that Pokémon GO has motivated kids and youngsters to spend more time outside is an additional bonus, even if that means they take their screens with them."

The franchise research insights featured in the next paragraphs and images focus on four key countries: the US, UK, Germany, and France. These four countries combined represented 39% of all Pokémon GO downloads through Google Play and 62% of all downloads on iOS devices.